Scientific Advice from ICES
NASCO seeks to base its management measures on the best available scientific information.
Advice on the status of stocks, the effectiveness of management measures, monitoring needs and research requirements, and catch options (or alternative management advice) are provided annually by the International Council for the Exploration of the Sea (ICES), under the Memorandum of Understanding between NASCO and ICES.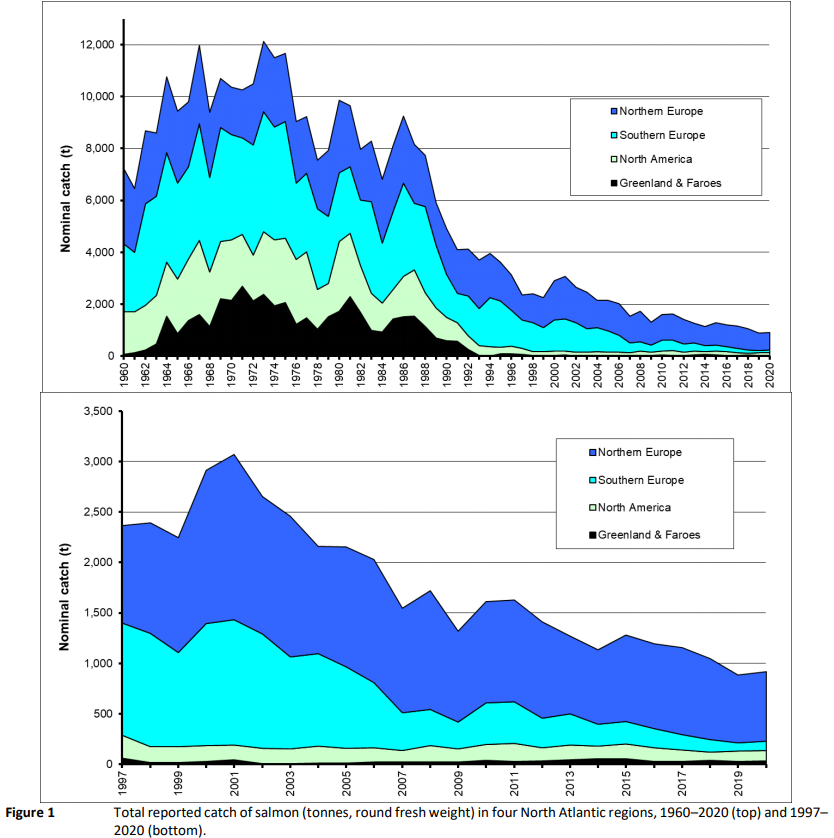 The 'Report of the ICES Advisory Committee' from previous years, and NASCO's annual 'Request for Scientific Advice from ICES' can be found on the NASCO Annual Meeting Pages.